There are many unique places to visit in Peru. Some of them will blow your mind – from climbing Machu Picchu to dune buggying in the desert. There is honestly something for everyone.
Check out my top 20 unique places to visit in Peru below.
This site contains affiliate links. We may receive a commission for purchases made through these links, at no extra cost to you.
Unique places to visit in Peru
1 Lima
Lima is the capital city of Peru. Owing to its good international connections, it is most people's starting point in Peru. While many fly straight through Lima to Cusco, Lima has more to offer than you may first think. These include big shopping centres, to surfing at the beach to the ancient buildings in the city centre. At night, there is also a big water and light show at the magic water circuit. This was my favourite thing to do in Lima.
The food is also incredible: the ceviche is to die for. Head to Mercado de Surquillo to try ceviche at its cheapest price. Don't forget to visit the main square and Huaca Pucllana, the ancient ruins. These attractions are well worth your time. If you get bored of history – you can also head to Miraflores for a surf lesson.
Recommended nights: 2-3
Where to stay
2 Huaraz
Scenic Huaraz is located in the mountains north of Lima, an 8 hour overnight bus ride from Lima. It's 100% worth the travelling to see Laguna 69. This bright blue lake is a tough one day hike from Huaraz town. Due to the altitude, you may need a day or two acclimatisation in Huaraz before attempting the hike.
If you want to hike for longer: multi-day treks through the Cordillera Blanca start from here. In short, if you're into hiking you cannot miss Huaraz.
Recommended nights: 4-5 (allows for altitude acclimatisation)
Where to stay
3 Paracas
Paracas is a four hour bus journey south of Lima Paracas itself is seaside town and with a lot to offer. If you have good weather, you can spend a few days downtime here, as there are some beautiful beaches.
Don't forget to visit the Paracas national reserve is a beautiful place to visit, and is one of the only places in the world where desert meets sea. The beautiful red beaches are amazing! However, be aware of the dead seals; I was told most had died from natural causes.
To visit the Paracas national reserve you will need to do a tour. They are half a day long and leave from Paracas.
Cost: 150 Sol ($50/£40)
Recommended nights: 2
Where to stay
4 Ballestas Islands
The Ballestas Islands are Peru's version of the Galapagos; a very small version that is. To visit them take a tour from Pancras. The tour lasts 2-3 hours and runs in the morning. Expect to see many different types of birds, penguins and seals.
It was a great experience, if not a bit too touristy. If you're short on time you can visit Ballestas islands and Paracas national reserve in a one day tour.
Cost: 85 Sol ($25/£20)
Where to stay: Paracas
5 Huacachina
Huacachina is one of the coolest and most unique places to visit in Peru. This gorgeous desert oasis is simply stunning. Located just over four hours south of Lima, it's a lake surrounded by high sand dunes.
From here take the dune buggy and sand boarding tour that runs daily at 4 PM. I warn you now the dune buggies are like a rollercoaster and are equally as terrifying! Sandboarding was a lot of fun, just a few bruises left afterwards. If you're into snowboarding you may want to give proper sandboarding a go – you can rent better quality equipment in town. The equipment included on the tour may be too basic.
You can also take paddleboat on the lake for a picturesque view of the surrounding dunes. Be sure to get a hotel or hostel with a pool.
In short, Huacachina is the perfect place to chill out in the sun.
Recommended nights: 2-3
Where to stay
6 Trujilo
Trujilo is located close to the coast of Peru. It's the perfect stopping point from Ecuador or the north of Peru, down to Lima. It's famous for its beautiful beaches and amazing surfing. Trujilo itself has a beautiful city centre with the stunning Plaza de Armas and its famed yellow cathedral. Don't forget to visit the Cahn Chan complex, a city created 1200 years ago entirely from mud. Here there are other historical sites such as Huaca de la Luna and Huaca del Sol.
Trujilo is also a great place to sample more Peruvian cuisine. Do try grilled goat or duck! Trujilo is easily visited by bus from major stopping points in Peru.
Recommended nights: 2-3
Where to stay
7 Nazca Lines
The Nazca lines should be in your top 20 unique places to visit in Peru. These lines were created around 500 BC and still remain today, as there are no weather systems to remove them here.
The best way to see the lines is by plane. Be warned, this is an expensive and 'dangerous' option according to the Peruvian and British governments! It's also dependent on weather. If you choose to go by plane, book an early morning tour as it's less likely to be cancelled due to high winds.
Cost by plane: 320 Sol ($95/£75)
If you don't fancy getting into a tiny plane, you can visit the lines by a road tour. This will take you to a number of viewpoints so you can see many of them without having to leave land.
The Nazca lines can be visited from Nazca town. I recommend coming straight here from Huacachina. Other than the lines, there isn't much in the area, so don't plan to spend more than a night.
Recommended nights: 1
Where to stay
8 Iquitos & the Amazon
Iquitos is the jumping point to explore the Amazon in Peru. Luckily it has a small airport with regular flights to and from Lima. Iquitos city has many attractions such as the main plaza and The Museum of Indigenous Amazon Culture. The main attractions here are the tours deep into the amazon. You can choose a half day, one day or two day tour.
If you don't fancy heading into the jungle, have a coffee at Dawn on the Amazon café next to the river or eat dinner on a floating restaurant. Importantly, don't forget your mosquito spray as there are so many here.
Recommended nights: 3
Where to stay
9 Arequipa
I loved this city in Peru. It has many great places to visit and a great atmosphere. It's overshadowed by Guaga Putina mountain. This provides spectacular shots of the city backed by the mountain, from the Yanahuara viewpoint. Remember to visit the main square alongside the impressive cathedral. You can also now understand why it's known as the 'white city'. Afterwards, visit the Santa Cataline Monastery. I loved this monastery – it was a quirky and unique place to visit in Peru.
Arequipa was one of my favourite cities in Peru. I recommend spending a few days here to full appreciate it. I could have easily spent longer than the 2 nights I had here.
Recommended nights: 3
Where to stay
10 Colca Canyon
The Colca Canyon was one of the highlights of my trip to South America. It's simply a beautiful place to visit in Peru. To visit take a tour from Arequipa. You can visit by car or via a hiking tour. Afterwards, ask about a transfer straight to Cusco.
We did the two day car tour. The views were incredible and we watched eagles soar through the valleys. However, the altitude sickness was very real as we drove right up to 4900m and then back down to 2000m for the night. Everyone got very sick and so I don't recommend this route if you have children. We were told that the 2-3 day hiking tours were amazing as they allow for acclimatisation. If I ever return I think I would go for this!
Cost: 340 Sol ($100/£80)
Recommended nights: 2
11 Mancora
Mancora, located in northern Peru, is best known for its stunning beaches. It's the ultimate place to relax in Peru. It will also give you a much needed rest from the altitude in southern Peru.
Mancora is the best place to visit in Peru for surfers. It's a great spot for beginners and experienced surfers alike. The nightlife is also incredible here. Visit the Loki Mancora to party the night away.
Recommend nights: 3
Where to stay
12 Cusco
Cusco offers so many things to do. The city is one of the most popular in Peru, with many tourists flying directly into Cusco. The city has an old town centre with a beautiful main square and cathedral. Don't forget to visit the Mercado Central de San Pedro, a locals market where you can pick up some cheap foods.
The treks to Machu Picchu all depart from and return to Cusco. However, there are also many other things that are worth visiting from Cusco – such as the Sacred Valley or Rainbow mountain. If you are only in Peru for a week or two. It's best to base yourself in Cusco and visit places from here.
Recommended nights: 3-4
Where to stay
13 Rainbow mountain
Rainbow mountain is a relatively new and unique place to visit in Peru. Weather providing, the mountains exhibit stunning colours in the sun and just after rain. It's easily visited by a day tour from Cusco.
You must be acclimatised to Cusco before visiting, due to its altitude. Moreover, it is a tough day of hiking up and down the mountain (3-5 hours). The weather can be very cold, so do bring layers. If you can, book the sunrise tour to beat the crowds.
Cost: 100 Sol ($30/£25)
Where to stay: Cusco
14 Sacred Valley
The sacred valley is located just outside of Cusco and can easily be visited by tour from Cusco. The tour will include visits to the key attractions located in the valley. These include:
Pisac market
Pisac archaeological inca site
Ollantaytambo inca site
Chinchero
Raqchi lookout
This day tour will show you some of the most unique places to visit in Peru.
Cost: 70 Sol ($20/£15)
Where to stay: Cusco
15 Inca Trail
The Inca trail is one of the most popular hikes in the world. This four day tour includes three days hiking and one day at Machu Picchu. The best part of this hike is witnessing Machu Picchu at sunrise before the hoards of tourists enter through a different entrance. It's a tough trek, mostly through mountain passes and cloud forest. However, it's without a doubt worth your time.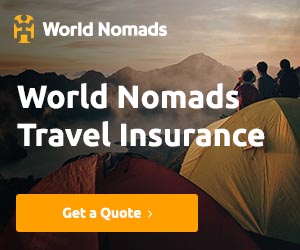 You must book at least six months in advance for this trek as permits are limited. Book with a reputable tour company to ensure you have a good experience. The only negative about this trek is the sheer volume of people on the route. If you fancy a quieter route, check out the Salkantay Trek.
Cost: 1700 Sol ($500/£400)
Recommended nights: 3
16 Salkantay Trek
The Salkantay Trek is an alternative hiking route to Machu Picchu compared with the Inca Trail It's one of my favourite unique places to visit in Peru. You'll trek through the stunning Salkantay Pass, visit glacier lakes and hike through the rainforest. The altitude you reach (4600m) is significantly higher than the Inca trail. Be prepared to spend at least three nights prior to starting the trek, in Cusco to avoid altitude sickness.
Although shorter two/three day treks are available, I recommend taking the five day trek including one day in Machu Picchu. On this tour, you will see all of the different sceneries available.
Cost: 1700 Sol ($500/£400)
Recommended nights: 4
17 Machu Picchu
Machu Picchu is the most unique place to visit in Peru in its own right. I believe Machu Picchu doesn't need much of an introduction – it's just as incredible as people say it is. The crowds can be difficult but 100% worth it.
If you don't fancy the Salkantay trek or Inca Trail, you can still visit Machu Picchu by taking the train from Cusco to Agua calientes. From here you can hike or take the bus to Machu Picchu. The first bus leaves at 5 AM, you'll want to queue from around 2 AM if you want to be one of the first to enter Machu Picchu. Alternatively visit later in the day after the crowds have left – sunset is also a beautiful time!
Recommended nights: 1-2
Where to stay
18 Manu National Park
Manu National Park, located in southern Peru, can be visited from Cusco. It consists of beautiful jungle landscapes with a high level of biodiversity. Best visited by tour, you will spend time sight-seeing and hiking through the jungle. Some tours also include time with the natives from the area. If you're lucky you'll see a lot of wildlife – including howler monkeys or jaguars!
It's a great experience if you have the time – most tours start from three days and go all the way up to eight to ten days. Three days allows for an immersive experience in the jungle, and is a good option if you're short on time.
Recommended nights: 2
19 Puno
Puno is the furthest south you can travel in Peru without crossing into Bolivia. It is the jumping point for most tours to Lake Titicaca, but Puno is a great thing to do in Peru in its own right.
Head up condor hill for the most beautiful view of the city and see the giant eagle! Like many cities in Peru, Puno has the typical squares and cathedrals you would expect. It's also home to many museums such as the Museo de la Coca y Costumbres. I recommend at least a few days here to allow for time to explore the surrounding islands on Lake Titicaca.
Recommended nights: 3
Where to stay
20 Lake Titicaca
Lake Titicaca is one of the largest lakes in South America. The lake is home to numerous stunning islands, making it a must-see destination in Peru. The best way to visit is by taking a two day homestay tour from Puno. This includes a visit to the floating islands, which while interesting, were touristy. After arriving at the next island, we were greeted by a local family who we stayed with. It was a great experience. I highly recommend the 2 day tour even though it is possible to do in one day.
If you have more time you can cross the border into Bolivia to visit Isla del Sol, and either return to Puno afterwards or head on for further travels In Boliva.
Recommended nights: 1
Where to stay: Puno
Peru Itinerary
See the below itinerary for a north to south route through Peru. Conversely, if you would like to travel from south to north follow it in reverse. To complete the full itinerary, it will take you around 1.5 months.
Mancora – Trujilo – Huaraz – Lima – Iquitos & Amazon – Lima – Paracas – Ballestas Islands – Huacachina – Nazca – Arequipa – Colca Canyon – Cusco (Rainbow Mountain – Manu national Park – Sacred Valley) – Inca Trail OR Salkantay Trek – Machu Picchu – Cusco – Puno – Lake Titacaca
How to get around
By Bus: This is the easiest way to travel around Peru. I highly recommend Cruzdelsur. They are a high quality bus company with good drivers (at least as good as you'll get in Peru!). They also have VIP upgrade seats that lay flat and only cost 5 USD more – I highly recommend these!
By Air: Flights are a great, quick way to get around Peru, especially if you're short on time. Unfortunately, however, domestic flights in Peru are expensive.
By Train: Train services in Peru are limited, and the main attractions aren't accessible by train. I recommend mainly relying on buses.
By Car: While you can get around Peru by car, it's not recommended. The roads are very dangerous and will definitely scare you!
Money saving tips
Peru is easily visited on a budget. However, see my tips below for tips on how to maximise your budget:
Take local buses: If you aren't too worried about a fancy bus or a good driver, then taking local buses is a great way of cutting costs. Ask at your hotel or hostel for these.
Visit free attractions: In many cities there are multiple free and unique places to visit in Peru. I recommend doing these instead of paying – such as the free walking tours in each city. Although, there are some attractions you won't avoid – like Machu Picchu!
Walk the cities: walking instead of taking taxis will highly decrease your spending. However, make sure you check with the locals about areas to avoid to remain safe.
Take the right gear: Avoid spending extra money by taking everything you'll need for the trip. Check out this packing list for Peru so you don't miss anything!
When to visit
Winter is the best time to visit Peru, which in South America is May through to September. It is the driest season and therefore the best for hiking.
Although you can still visit during summer (December – March), the weather is hotter and wetter. It is more difficult to complete any hiking tours during this time.
Staying safe
South America is perfectly safe to travel providing you take precautions. Some of these could be:
Wear a money belt: This allows you to carry a small amount of cash in your wallet/purse, and a larger amount and a passport hidden away.
Don't keep all bankcards in the same place: I keep one in my big backpack, one in my purse and one with my passport. This way you can make sure you have one available even if the worst should happen.
Ask around: On arrival at each destination, ask the locals at your hostel/hotel about safe areas and those to avoid.
Get insured
Just like any trip, it's important you are insured when you visit Peru. I recommend World Nomads for travel insurance. Make sure you add any activities you would like to do while away. Please note, they do not cover pre-existing medical conditions.
If you have any medical conditions that you'd like to cover, then try True Traveller. They cover most activities and many illnesses, including mental health conditions.
Get connected
Staying safe in Peru is much easier if you have access to a phone at all times. I highly recommend picking up a SIM card when you land. The best networks to use are Claro, Movistar, Entel or Bitel. Remember to get your phone unlocked before travelling so you can use it on other networks on arrival.
If you'd like to have a SIM ready before you arrive, check out World SIM. They will send you your SIM to your home address before you leave.